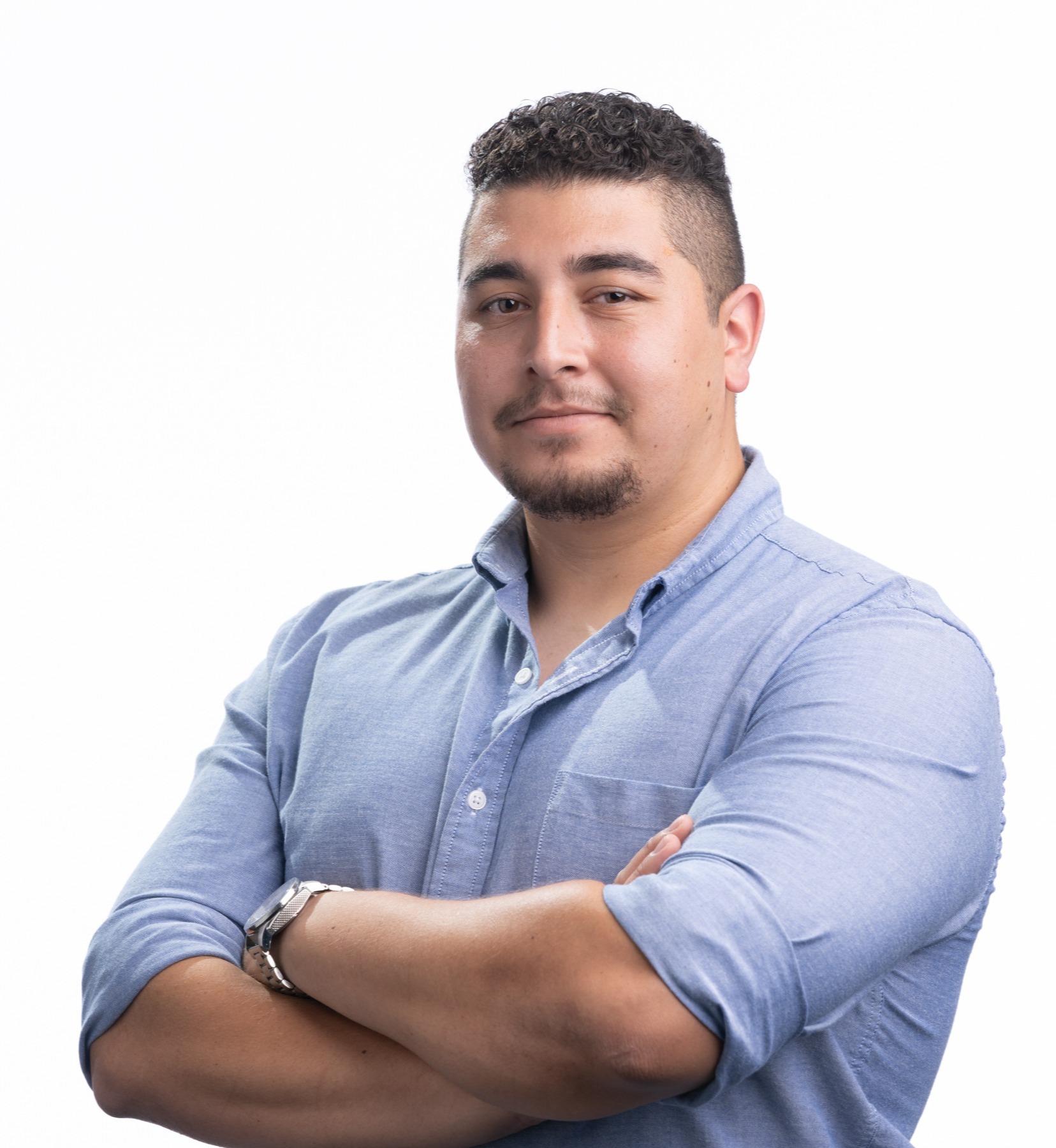 "Success is the ability to go from one failure to another without the loss of enthusiasm"
― Winston Churchill
Marc A. Magarin, ME
Principal Mechanical Engineer
Marc is a mechanical engineer and creative designer who specializes in using various design techniques to create the best solutions for technical challenges. His background uniquely positions him as an expert that can help address these problems within your industry by designing devices or equipment with precision, style, and innovation.
What is something your clients have to deal with that you want to fix?
Most of the companies we serve are in the business of manufacturing or logistics, so when problems with equipment or new initiatives for expansion come up, they may not have the resources to address them in an efficient and cost-effective way.
We are there to serve them in solving their technical design and engineering needs. Whether it's a new automated machine or repairing an older piece of equipment, Nevatio has them covered.
What do you do at Nevatio?
From an engineering standpoint, I operate as a principal mechanical engineer with a focus on the mechanical design of new machines and devices. I work closely with my colleagues and coordinate with clients to deliver the best reliable products possible.
Aside from operating in a technical capacity, I am often overseeing the company's marketing initiatives and growth strategies in order to ensure we continue to push the envelope in building a great environment for our team as well as delivering high-quality services to our clients.
What are your credentials/past experience, for working in your position?
I started a design firm in early 2014 called Magarin Product Development which was later rebranded to Magarin Dynamics in 2017. The business offered 3d design services and prototyping capabilities. During my time building the company, I was also in the process of earning my B.S. in Mechanical Engineering.
Starting my own venture early on allowed me to learn and experience all aspects of starting a successful engineering firm. It was almost a self-appointed internship in a way. I learned the tenacity and strategies it takes to sell to clients and grow a business from the ground up.
What do you like about working at Nevatio?
Nevatio's culture nurtures that need for an engineer to flex their intellectual muscles with unique and diverse projects while in the pursuit of solving other people's problems.
It allows one to take control of their own path by allowing them to choose which projects they want to work on or clients they want to work with. Engineers at Nevatio are compensated how engineers deserve to be compensated, based on the value they bring to our clients and the firm and not at fixed-rate Industry salary.
Everyone on the team is insanely good at what they do while leaving ego at the door. We want our team to have confidence in their skills and capabilities, but not so much that they dismiss the ideas of others. I don't care where an idea comes from, as long as it's the best possible solution to the problem. This is the attitude at Nevatio.
What's your background?
I was born and raised in the California Bay Area. My career trajectory was very unorthodox in that I started a business (Magarin Dynamics) selling 3D design services (since I was not yet an engineer) to small businesses and private inventors as soon as I finished high school. The idea came about when I couldn't find a traditional job and decided to start offering my design services online.
I continued to operate my business and expand my engineering knowledge parallel to putting myself through engineering school. I had acquired a few small clients but was overlooked by some of the larger companies. Luckily, there was an opportunity to design a tool for NASA engineers through a challenge inviting universities from around the country to send a proposal and compete.
During this challenge, our team was the only one to design a tool that successfully solved NASA's problem of capturing loose material in microgravity. With this win under my belt, business started coming in more and more. Once I finished university with a B.S. in mechanical engineering, I pushed harder than ever before.
What are the values that drive you?
Tenacity is the defining trait of a successful organization. Talent, intelligence, and resources only come second. Challenges will always spring up and the only way to overcome the hardships and problems when in pursuit of a vision is through tenacity.
Engineering at its core, no matter the specialty or discipline, is about solving problems and overcoming difficult obstacles. The same can be said for business. As long as an organization has this core value, nothing will stand in its way. As an engineer and business leader, I aim to be tenacious in everything that I do for my organization and for my clients.
Tenacity can be summed up in the old Latin proverb: "Aut viam inveniam aut faciam"- ( "I will find a way or make one" )
What do you enjoy doing when you are not working?
When I'm not working, you can find me visiting with friends and family, training down at the local boxing gym, and playing paintball when I get the chance.
Education
University of Nevada, Reno
B.S. Mechanical Engineering, 2019