general task cobot Platform (GTC)
Need an affordable Robot Platform for Repetitive or Hazzard Tasks?
The General Task Cobot Platform or "GTC" is a Multi Roll Robot that can be used in situations where there is a repetitive task at a lower net cost than a human operator.
The standard package is a mobile and modular cooperative robot which can be positioned and secured in any location where there would normally be a human operator. The robot is then programmed to perform repeated or hazardous tasks.
The GTC units are products offered with robots for hire, billed monthly to compete with or match human operator costs.
General Task Cobot "GTC"
Platform
---
The GTC Platform can be configured with a number of different End-Effectors.
Multiple Gripper Options

Vision and Force Sensor Retrofits


EOAT and Automatic Tool Changing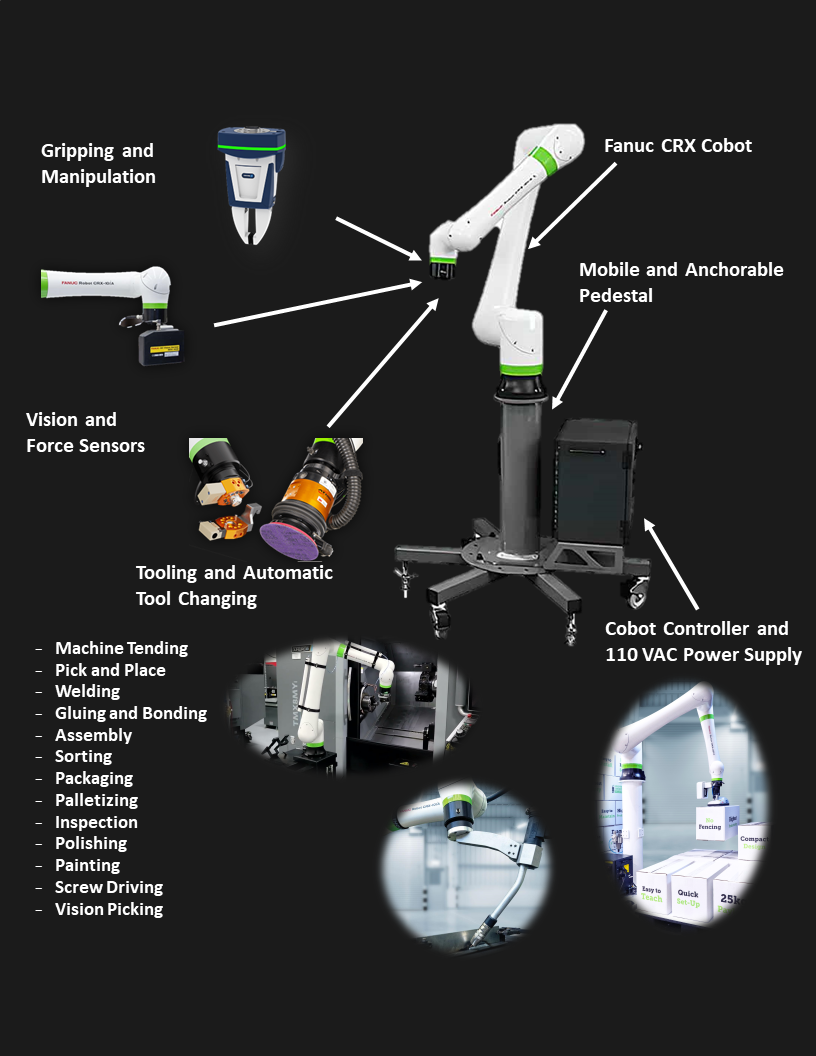 Benefits of the GTC Platform
---
Streamline your process by putting a robot to work for you!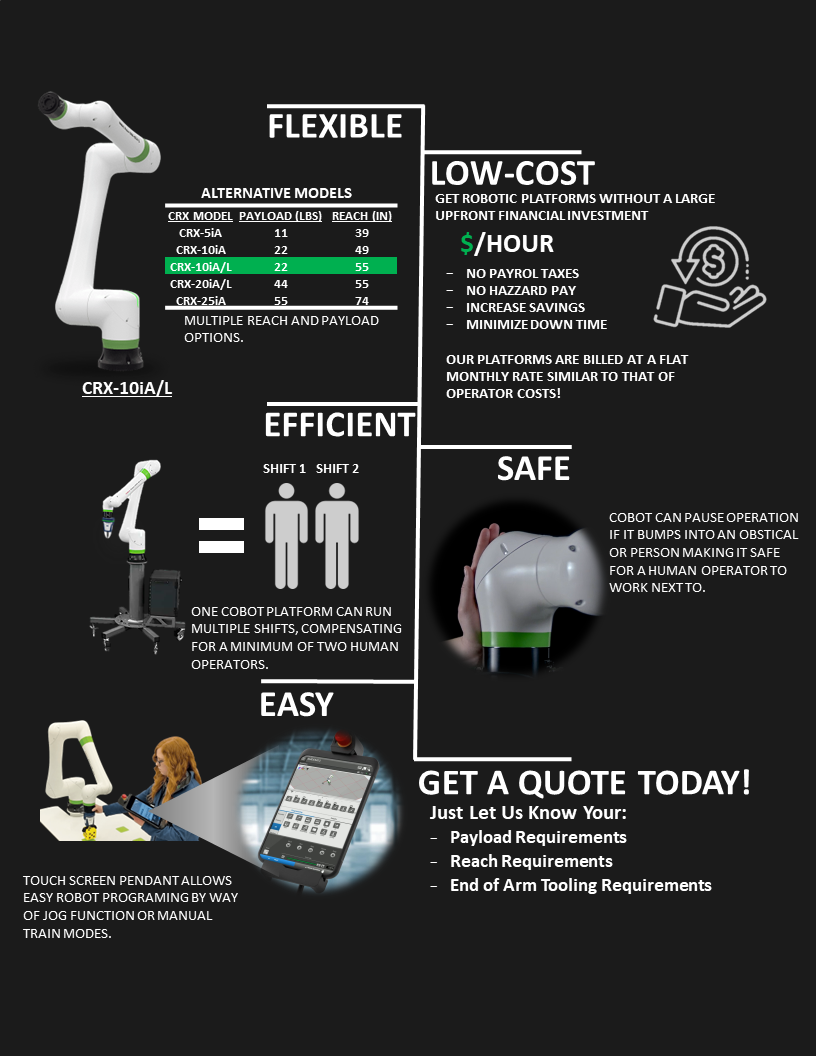 The Fanuc CRX Cobot is the Heart of the GTC Platform
FANUC's CRX Cobots are safe, easy-to-use, reliable, and a versatile solution for a wide range of applications, including inspection, machine load/unload, packing, palletizing, sanding, welding, and more.
The CRX Cobots can detect external forces in the workspace, stopping safely when making contact with a person or object. This technology allows the CRX to work safely alongside people without the need for expensive guarding.